Meter Administrator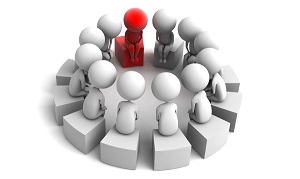 Our director, and founder of ICTIS developed the Lailoken equivalent meter software and presented it to the market in 2003. Western Power Distribution became the first distribution company to adopt it in place of their cumbersome LAMP system in 2005. Shortly afterwards, Power Data Associates became the UKs first independent Meter Administrator using Lailoken. Over the new few years, all Meter Administrators replaced their LAMP and FLARE systems with Lailoken and it became the only equivalent meter software used throughout the UK.
As a Meter Administrator ourselves and the developer of the leading software, we have unparalleled knowledge of the data structure and the requirements of the incoming and outgoing data flows.
Through this, we are in the unique position of being able to offer an unrivalled service to Local Authorities.

We provide Meter Administrator services to lighting authorities throughout the UK.
The software we use was written by us, not for us which means we can expand the services we offer to our clients quickly and easily. Not only do our monthly reports contain more relevant information than any other, but we can deliver them to your inbox by noon on the first day of each month. We provide reports unique to us, making our service unsurpassed.
We also provide access to your settlement data via our online portal at www.MeterAdministrator.com. This is a service not offered by any other Meter Administrator. This is updated daily after each overnight calculation routine and enables you to have up to the minute access to your settlement and summary data.
We believe that one of the important factors to minimising your energy consumption is the accuracy of the PECU array data. The array also holds invaluable information for you, the street lighting engineer. We have recently upgraded our service to include the logging of "standard" PECU array data on our website at MyArrayData.com as part of our standard Meter Administrator service. This enables you to see up to date information on how your array is performing, which is the key to reducing energy consumption calculations.
In our role as Meter Administrator, we don't see ourselves as working for you so much as with you to make sure that your energy calculations are as accurate as possible.
Each Local Authority is free to appoint whichever Meter Administrator they choose. The service you receive from your MA can have a significant effect on your energy consumption calculations.
Please contact us for more information on how we can help you.